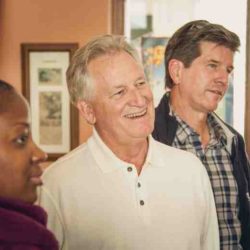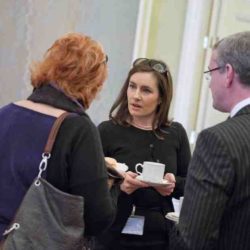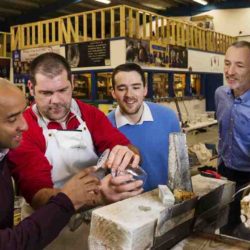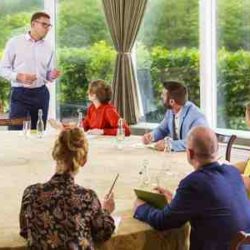 There is a large range of kids-focused indoor and outdoor activities for all weather conditions.
We know that on any given night there is a 1000-strong shortage of hotel rooms in our booming capital, Dublin. Maybe you're the corporate traveler that visits Dublin all the time and never gets to see other parts of the country? Or perhaps you're travelling with colleagues. We can host up to ten people on any given night, offer a private bar, chauffeur to excellent restaurants in the area (such as the stately Marlfield House or Seafood Specialists the Bistro in Gorey – and an early breakfast with ourselves if you have time.
We can get you from the airport gates to the doors of our warm and welcoming home in just over an hour. From there, you have two options: either we take you to the location of your appointment the following morning in plenty of time, or we put you on the first train that runs right into the city centre along a magnificent coastal route. Either option works for us, but bottom line: you don't need to worry about missing that engagement.
In the evenings, we have a range of quality restaurants nearby that can handle a crowd, and we have our own private bar at the guesthouse that you can enjoy. Hang around for the weekend and we'll show you our favourite destinations in the area. See our small groups tours for some scenic images of the types of locations in the area or contact us to discuss your interests. We're flexible and our location puts you right at the gateway to the Ancient East for the weekend.
• Chauffeur trips to Dublin
• Private Bar & Sitting Room
• Outdoor Decking and BBQ
• King Sized Comfy Beds
• Minutes from Fine Dining
• Boutique Shopping in Gorey
• Traditional Irish Pubs
• Performing Arts Theatre
• Within One Hour to Dublin
• Motorway Route to Airport
• Guesthouse Meeting Space
• WIFI/Unlimited Broadband